The Technicolor Motor Home show today has been CANCELLED due to Hurricane Irene.
Upcoming shows:
Friday September 9, 2011 @ Recher Theatre in Towson MD. Tickets are $12 in advance and $15 at the door.
Friday October 7, 2011 @ The 8x10 in Baltimore MD. We'll be playing a 2 hour set opening once again for the Jon Herington Band. Jon has been Steely Dan's touring and recording guitarist since 2000. Tickets are cheapest if purchased through the box office or by calling 410 625-2000
Other news:
Technicolor Motor Home named 2011 Best Tribute Band by Baltimore Magazine
"For years Steely Dan did not tour because their songs were too darn difficult to replicate on stage. And when they did tour, they had something of an orchestra in tow. So it was surprising to learn that a local group was tackling such elegant and beloved pop music.
Led by 'Crack the Sky's' keyboardist Glenn Workman, the band not only plays selections from every Steely Dan album, it does so with the necessary precision and passion, horns and back up singers included. TMH proves you can buy a thrill - just check out one of their shows."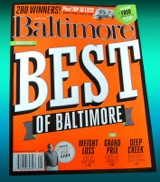 Complete schedule and band information can be found at Technicolor Motor Home
---